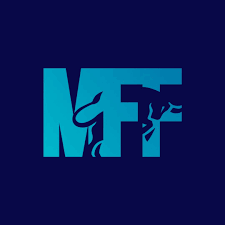 In an unexpected turn of events, My Forex Funds, a well-known prop trading firm, faced an abrupt shutdown. Traders and investors associated with the firm were left bewildered as they received the news that provincial securities regulators in Canada and commodities regulators in the United States had issued orders preventing the firm from trading securities or accessing its bank accounts.
This sudden and drastic move has effectively frozen the operations of My Forex Funds. Traders are unable to access their funds, and the future of the firm hangs in the balance until these freeze orders are lifted or modified.
What Led to the Shutdown?
As of now, specific details about the concerns raised by regulators remain undisclosed. However, My Forex Funds has pledged to engage with these regulatory bodies to address their concerns. The first crucial step in this process will take place on September 11 in the United States, with another hearing scheduled later that same week in Canada. It is during these hearings that the fate of the freeze orders will be determined.
Turning to OFP: A Prop Firm You Can Trust
At times like these, traders are understandably concerned about the security and stability of their trading partners. If you're a trader seeking a prop firm that abides by regulations and prioritizes the safety of your investments, consider OFP.
Unlike some firms, OFP is dedicated to maintaining a strong commitment to regulatory compliance and ensuring that traders' interests are protected. We understand the importance of transparent and ethical business practices, and we are here to provide a stable trading environment for traders looking for a reliable partner in the industry.
In the midst of uncertainty, remember that there are prop firms like OFP that prioritize your peace of mind and security. We will not leave traders hanging, and we remain committed to upholding the highest standards of integrity in the trading world.
As My Forex Funds navigates the challenges ahead, we extend our support and encourage traders to explore the secure and compliant trading environment that we provide. Your trading journey is important to us, and we are here to help you succeed.