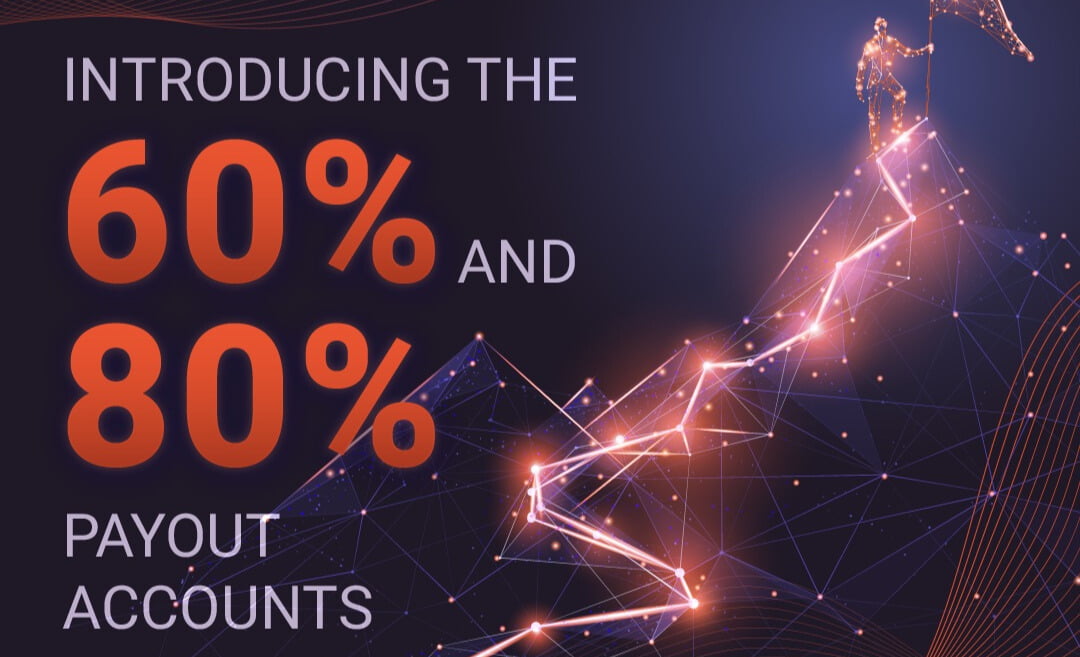 Innovation is the name of the game in the trading world, and OFP is leading the way. We have set the bar even higher by introducing two groundbreaking options of trading accounts: the 60% and the 80% monthly payout accounts. 
Not only are our traders not required to pass any challenges, reach profit targets or undergo verification processes. OFP also puts the power in trader's hands to make their trading dreams a reality by choosing the payout option that suits them best. These new offerings will send shockwaves through the prop firm industry, marking a new era of trader-centric opportunities.
Unprecedented Flexibility
Traditionally, prop firms have charged for challenges or evaluation processes and offered traders a fixed payout structure with few options, often leaving them yearning for more control and a fairer share of their hard-earned profits.

OFP is breaking this mold, now offering traders a total of 4 payout options (26%, 40%, 60% and 80%), unparalleled flexibility and the chance to customize their trading experience and choosing higher payouts.
The 60% Monthly Payout Account
Having 40% as our higher payout option for a while, we have launched the 60% monthly payout account to offer traders the ability to pocket a substantial portion of their profits each month. 
This account type is perfect for those who prefer a steady, reliable income stream to support their financial goals. It provides traders with a healthy balance between earning and reinvesting, ensuring a sustainable approach to trading success.
The 80% Monthly Payout Account
For those traders who seek even greater financial independence and control, OFP's 80% monthly payout account is a game-changer in the prop firm industry. No one prop firms offer instant funding with no challenges and such a high payout ratio.
This option allows traders to retain a whopping 80% of their monthly profits made through OFP, enabling them to accelerate their financial growth and achieve their objectives even faster than ever before.
Unrivaled Advantages
OFP's new payout options are not just about having listened to its traders requests; they come with a host of other advantages that set them apart from the competition:
Risk Management: With more control over their earnings, traders can better manage their risk, ensuring a safer trading experience.
Motivation: The prospect of higher payouts serves as a powerful motivator, encouraging traders to excel and maximize their profits and finally be able to trade full time.
Consistency: Both the 60% and 80% monthly payout accounts enable traders to consistently receive a substantial portion of their earnings, providing financial stability and peace of mind.
Competitive Edge: These innovative accounts give traders a competitive edge, attracting seasoned traders and newcomers alike who are seeking greater financial freedom.
Paradigm Shift in Prop Trading
OFP's introduction of the 60% and 80% monthly payout accounts represents a seismic shift in the prop trading industry. By putting control and flexibility back in the hands of traders, OFP empowers individuals to chart their own path to financial success. 
These groundbreaking options demonstrate OFP's commitment to its traders' growth and financial independence, setting a new standard that will undoubtedly redefine the future of prop trading. In the ever-evolving world of trading, OFP is not just keeping up; it's blazing the trail for a brighter, more prosperous tomorrow. Join us now!